Clerical Plus employs a highly trained technical staff in WordPress website design solutions.
Clerical Plus is a end-to-end service provider that was incorporated at the start of 1998. It was initially established to provide temporary clerical services to meet the needs of small local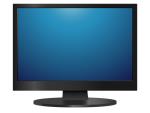 businesses in Central New Jersey.  Later that same year, Clerical Plus started to use the talents of a seasoned developer with (now) over 42 years of development experience in the Information Technology industry.  Clerical Plus then started to offer various customized small business software solutions including:
Database mailing lists

Custom Microsoft Office application development solutions utilizing Word, Excel and Access

Website design and development services

Local SEO
Clerical Plus uses the following products for implementing website software solutions:
Clerical Plus has the experience and the technical knowledge to develop, implement and maintain your website.