Clerical Plus is the "one-stop shopping" website design service provider that will coordinate all aspects on the design and implementation of a WordPress website/blog, or the development of a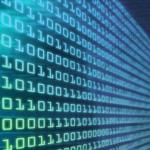 custom Microsoft Office (Access, Excel) solution for your business.
Related to implementing a WordPress website or blog, Clerical Plus will provide you with any of the following services:
Website name  (YourWebsiteName.com) registration
Website hosting service selection and setup (including email IDs)
Complete optimized website design (including any graphics) and implemented as per your exact requirements

Implementation of a fully responsive website design to provide your visitors with an optimal viewing and interaction experience across any and all devices (from smart phone to a tablet to a 144" computer monitor) 
Website Search Engine Optimization (SEO), specifically tailored for your business location . . . I can, and will get you found on Google – I have proven results that I can share with you

and if need be, after we have completed your website, post-implementation maintenance
We have over 20 years of web design and over 35 years of custom software solution development.
Clerical Plus has implemented scores of website designs and Microsoft Office custom software development experience.
We employ a simple and straight forward web design philosophy.
Clerical Plus utilizes an efficient website design process to develop your software as per your requirements, in a timely process that's cost-effective and convenient for you.
We have very simple and reasonable development rates for all of our services.
If after browsing our links you have any questions and/or need more information, feel free to contact us.
Still not convinced that you even need a website or blog in the first place? . . . then visit our Why (You Need a Website) page for further justification.